The controversial Busisiwe Mkhwebane, who seems to be the Public Protector in name only, recently celebrated her 50th birthday, but invited guests were people who should be considered "questionable" friends given her position.
She ended up in the crossfire over her birthday party's guest list, and experts believe it is rather people who should be investigated by the Public Protector for their possible share in various corruption incidents.
Some of the "strange friends" are people accused of being involved in corruption and bribery, some of whom were dismissed by the ANC president from their posts as members of the 2018 cabinet such as Bongani Bongo, who was accused of bribery and corruption, and later fired, was one of her birthday friends.
Mosebenzi Zwane also attended the festivities, and is being investigated for possible involvement in the Guptas scandal, and is also a former minister who was fired.
Her defense is that she also invited Ramaphosa and David Mabuza, but they did not show up. Whether that is true or not, we will never know, but maybe she does not quite make it to the top table of crooks in the SA ANC Mafia?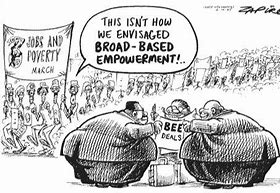 See also: DA To Lay Corruption Charges Against Bongani Bongo
---