A sound recording received by SA-News, which cannot be verified, but sounds authentic given the background noise, portrays an interview with a Zimbabwean truck driver in South Africa, who has somehow managed to arrange to go to Canada in November. He claims that farm murderers are locals and foreigners, that are paid by both the ANC and EFF, using taxpayers money! He says ANC and Ramaphosa are trying to play a smart game.
He claims blacks do not care about food security but get paid a lot of money to do the murders. He also says South African blacks are not learning the lesson from Zimbabwe's mistakes.
The soundtrack is played over a slideshow of some of the farm attacks and murders in the last few weeks.
The second part of the video portrays a couple who were victims of a farm attack in Petrusburg in the Free-state, showing them being treated by the Emergency medical crew preparing to take them to hospital.
But according to Ramaphosa this does not happen…
NOT FOR SENSITIVE VIEWERS:
If the video does not load above, please watch here: https://youtu.be/-Bw6h_Yy51Q
If you have any information regarding any possible organisation behind farm attacks and farm murders, please contact us on [email protected] – we are not based in SA so the information will be beyond the reach of the authorities…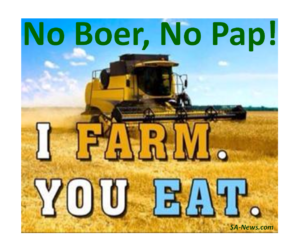 Read also: Five Grandparents Including 3 Farmers Brutally Murdered in Five Days in "Progressive" South Africa, But We Are Told To Worry About #CoronaVirus?
---