A second Rustenburg man has been shot and seriously wounded by a home invader in a matter of 48 hours, after George Spalding (54) was shot in the early morning hours of Thursday morning in his home situated in the Cashan neighbourhood of Rustenburg. Abel Pienaar (42) was also shot in his stomach in the early morning hours of Saturday in his home in Safari-Tuine, Rustenburg.
We covered the George Spalding incident here and it is possible that the same gang is involved. Both men are now being treated in the ICU of a local hospital. Pienaar lives with his wife Lizelle and 3 children in a gated complex and Pienaar went out at around 01:30 to bring in the family's budgie, which he had forgotten outside. Just as Pienaar went out and returned with the budgie, an intruder came in behind him. The intruder who came in, a black male, was one of 3 home invaders who just broke in at a neighbouring flat and stole electronic equipment.
They had fled when a boy woke up during the incident and shouted. Pienaar was thinking of the safety of his wife and children and wanted to get the intruder away, so he approached him. The intruder then shot Pienaar in the stomach, after missing him with his first shot. Pienaar's wife and children were sleeping on the second level of the duplex flat when the incident happened, but woke up from the shots.
Pienaar underwent an emergency operation on Saturday and will have another operation on Monday. His intestines were damaged and his pelvis bone fractured. He works as an accountant, but does not have a medical aid. His hospital account is bound to be enormous and with 3 children, it won't be easy for him. The gang is still on the loose as no arrests have been made.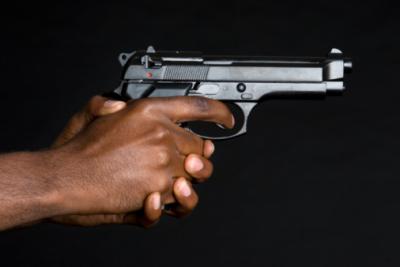 See also: White lives don't matter! Farm-owner succumbed to injuries after he was "made to drink poison" by attackers, police did not labelled this an official farm murder but home robbery instead
---