ANTI-RACISM DESTROYS DIVERSITY: The liberal globalists have jumped on the George Floyd incident to not only try steal the US General Election, but also to try restart their "Liberal World Order", which Trump and many truthers like SA-News worldwide have exposed in the last few years. Let's be clear, judging someone based purely on the colour of their skin is simply stupid, however that is exactly what the ANC does everyday. If the ANC where genuine about "anti-racism" they would have dropped the race based BBBEE long time ago. This then exposes their hidden agenda and we have to look behind the scenes, before we start wearing black…
Do not be fooled, "anti-racism" and "anti-xenophobia" will eventually even be used by EU, AU, Ramaphosa & WMC to destroy South Africa itself and blend it into a pan-African "One World" Region over the next few decades, as part of their "incrementalism" (which is why Africa is kept in a perpetual state of Foreign Aid dependency and African whites are kept from forming a regional superpower like RSA was pre 1994). For now though, the ANC has encouraged South Africans to wear black on Fridays for the following 3 weeks in what it calls an "anti racism" campaign, that obviously capitalizes on the propagandized George Floyd incident in America. ANC claims it wants to create awareness of all forms of racism, but is BBBEE not a form of racism given that it is race based? Jesse Duarte, deputy secretary-general of the ANC, has announced on Thursday that this campaign will be launched on Friday and she told South Africans to become "partners" in this globalist campaign by wearing black.
Duarte announced that the ANC is joining an "Alliance" and that leaders of the "Alliance" will wear black clothes on Fridays. Now it is really getting weirder and weirder. The ANC now wants to campaign against itself after its cadre run Police and Army killed about a dozen black men during lockdown alone. It is jumping on the George Floyd bandwagon created by the international alliance of liberal and globalist forces with the objective of restarting their revolution to create a globalist and elitist liberal world order without borders. Therefore it is significant that the ANC announced they have joined the so called Alliance. People have to see the bigger picture here.
As SA-News has been reporting for some time, there is an international alliance of liberal and globalist forces to create a world without independent countries or borders. The One World without borders, aka New World Order, movement is a powerful alliance mainly financed by oligarchs like George Soros and it includes the likes of the American Democratic Party (Clinton & Obama), Antifa, Islamic forces, IMF, World Bank, UN, UNHCR, WHO, Hollywood and various other left wingers and liberals and Big Tech in America. The globalists call it a campaign against racism after violent riots started after the accidental death of George Floyd.
"Anti-racism" is the most powerful weapon in their arsenal and has been used to destroy many countries already and force them to give up their identity and bow down to the globalist One World Government. Usually the country is destroyed economically and then offered bailouts by the globalist IMF, World Bank, EU Bank or privately owned Central Banks. Attached to these bailouts are strings demanding social change and surrender of sovereignty, hence the new "Social Compact" Ramaphosa mentioned in his lockdown speech.
Their aim is what it always was for the last century that they have employed their policy of incrementalism – the creation of the globalist Liberal World Order without countries or borders. They are clearly opposed to nation states and the sovereignty of countries to control their own borders. They have openly admitted that "there will be no homogeneous population allowed anywhere in the world"! They certainly don't want any countries with a white majority anymore to challenge their globalist supremacy (like RSA pre 1994).
This is the crux of the matter. The USA was appointed the globalist One World Order enforcer in 1945 after Operation Paperclip, which is why only America is allowed to amass a global military, and THIS is why they want to remove Donald Trump as President of America at all costs, through the Russian and Ukraine hoaxes and fake impeachment attempt and now the George Floyd campaign! After Trump won the election democratically and opposed the globalist world view, they lost their main weapon in their war for World Supremacy and global domination. Trump has done the exact opposite and put his nation state, America First.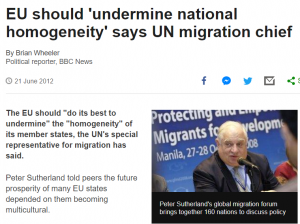 But the ANC itself has 2 BIG problems now.
1. The ANC has its own problem with police brutality with their own twelve George Floyd's of which the best known is actually Collins Khoza.
The security forces controlled by the ANC also began with a brutal repression campaign during the lockdown period, in which they not only killed many black people but locked up almost a quarter of a million South Africans of all races over trivialities. The ANC even banned a private NGO from distributing sandwiches to the hungry.
2. The ANC is racist. Very racist. Structurally and Institutionally racist.
It has assistance schemes for small business people whose businesses are forced to close during the lockdown period and therefore can't get an income, but it excludes white people from these funds on the basis of skin colour, in the time of a pandemic that knows no skin colour. The ANC has even defended this position in the High Court and Constitutional Court in cases brought by the Solidarity Movement and the DA political party. Why would this matter so much to the ANC?
How many "Useful Idiot" lefties will now ignorantly join the bandwagon and wear black on Fridays?
Meanwhile TLU SA has announced on Thursday that it alone recorded over 5,000 farm attacks and over 2,000 farm murders on farmers since 1990. These statistics released by TLU SA pertain to those farmers that are members of their organisation and only represents incidents reported to TLU SA and not all farmers in the country, they said. These murders include the murder of many white children by black attackers and most of these attacks went hand in hand with extreme violence, rape and outright torture.
The ANC drenched in blood and racism, having looted South Africa dry, has no cards left to play and has jumped onto the George Floyd incident and the CCP-virus pandemic, not only to remain relevant and hide their crimes, but to complete its own communist totalitarian objectives. Boiling the white minority frogs in the pot.
That is why Ramaphosa and his "prime minister" Nkosazana Dlamini Zuma has said the ANC will use the opportunity afforded by the Corona Virus pandemic to "restructure" the economy. That is why it is dragging out the lockdown even though scientists have said we should have been on lockdown level one already. The ANC needs more time to complete its own revolution at a time the globalist liberals restarted theirs…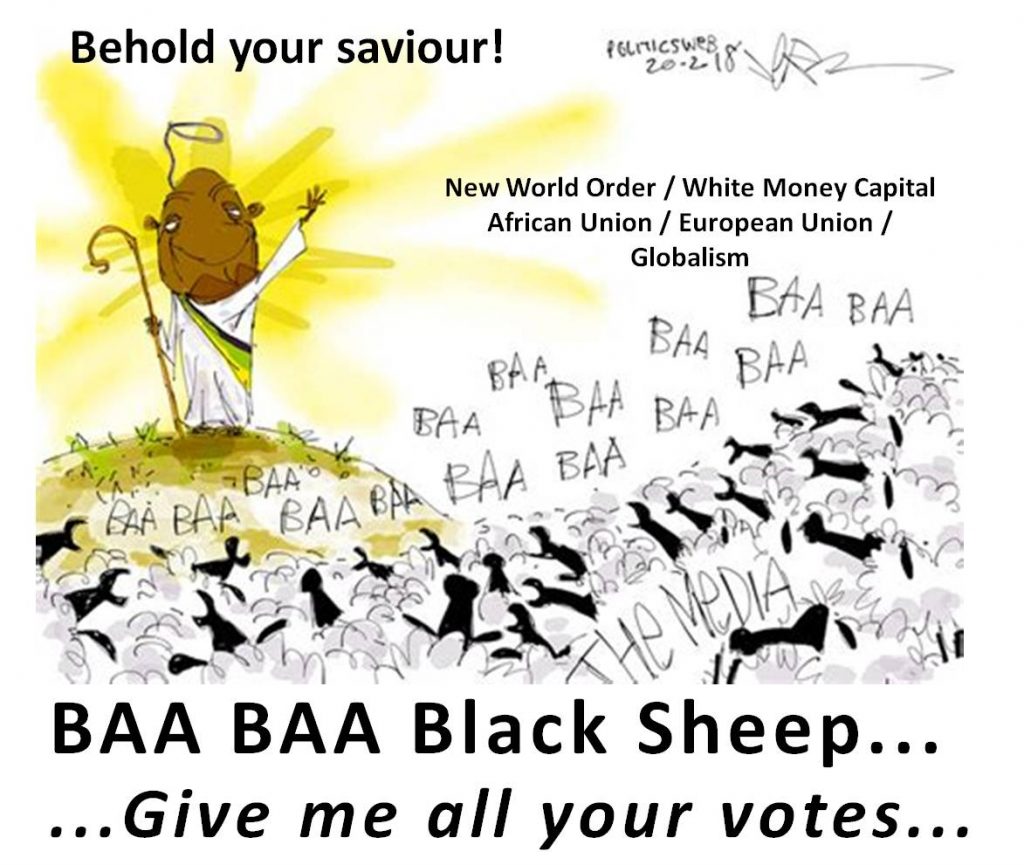 Read also: NWO Globalism in SA: Mboweni has a screw loose, he now wants to open Lesotho's borders to form one-state with SA
---