If ever there was a business that should be a cash cow for the ANC government, diamond mining is it, well, maybe it is, directly into their back pockets! The ongoing weakness and current record low Rand value means record high prices for Alexkor's diamonds abroad, which come from a vast resource of 90-95% gem-quality diamonds which exists off the west coast of Southern Africa. In fact it is so precious the entire area is off limits to the public, yet still the ANC government manages to make it bankrupt? Alexkor joins the long list of almost every single other SOE going bankrupt, begging the question to be asked, whether this is deliberate?
Alexkor's business is quality diamonds from it's unique land and mineral resources. The core business of the Alexkor State Owned Enterprise (SOE) is mining of diamonds on land, rivers, beaches and the sea along the north-west coast of South Africa. Alexkor is also involved in allied geology activities as well as residential services, community services, outside engineering services, external transport services, guest houses, fuel station and even an airport. They also manage considerable investment funds, together with the traditional supporting services (information system, human resources, etc.), which all constitute additional non-core business activities.
Despite all this, Alexkor management are destined to be responsible for yet another jobs bloodbath at a State Owned Enterprise (SOE), which has been brought about by the incompetent and corrupt ANC, along with the likes of Denel, SA Express, Eskom, PRASA and most other SOEs that are either already bankrupt or on the verge of bankruptcy. Furious members of Parliament demanded answers from the Minister of the Department of Public Enterprises, Patricia de Lille, saying we need competent management that has oversight and governance and not the same old suspects. However whether these furious parliamentarians would have done any better were they in government, is doubtful…
The trade ministers of Public Enterprises have previously directly reported to the Gupta civilians, so parliamentarians wanted to know to what extent Minister De Lille, who is currently embroiled in a border fence scandal, had personally been involved in bringing people to account that were responsible for the looting and ransacking of diamonds mined by Alexkor, and the incompetence by its management which are at the core of the company's liquidity crisis.
The Department of public works actually agreed that some of the culprits have been reported to law enforcement agencies while other cases
were referred to the commission of inquiry into allegations of state capture, however we will probably never hear about that again… it really appears as if the ANC is too lazy, or too busy with looting themselves, to bother redistributing the wealth to the permanently disadvantaged, that they are just letting the "permanently disadvantaged" loot for themselves, in so doing killing the goose that lays the golden egg – #TheAfricanWay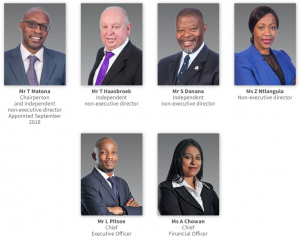 Read Also: #TheBlackFigLeaf To Excuse Corruption, Hide Black Incompetence & Plunder SOE's! How Nontsasa Memela Used "Transformation" To Plunder SAA!
---