Running Faster: A noteworthy piece posted on social media, claims to be from ex Public Protector Thuli Madonsela, although this is improbable, given she holds a chair in Social Justice at Stellenbosch University and would get fired if she dared spoke truth like this. However the source is irrelevant. It insightfully calls on blacks to stop using racism as a crutch and an excuse. Like SA-News has been saying, blacks need to take off their BBBEE nappy and grow up and raise their game. Otherwise they will never be equal because they will never see themselves as equal, instead of always seeing themselves as the victim, and constantly crying, or trying to profit from hurtful words. Liberal whites who constantly proclaim blacks are victims, are in effect saying they are superior to blacks and that blacks can't survive without their virtue signaling!
Black people use racism as an excuse for their failures in a lot of things.
Racism makes us feel like victims and remember that victims never rise.
The reason we don't succeed after every war is because of our inability to move forward…
We don't forgive and we keep focusing on the enemy instead of picking up the pieces and building afresh.
I think the reason the Afrikaner & Boer nations were able to build themselves into a formidable nation (after the Boer War) was to forget the past and found ways to empower themselves.
The Boers were
* oppressed,
* confined to concentration camps by the English.
The Indians where brought here because the black man was too lazy to work in the sugar cane fields. (Even Nigerians say this). They lived in desperate, poor conditions, no lights, no running water, no proper housing.
Yet both nations rose and sent their kids to school.
* they were murdered in thousands,
* their women were raped and
* their babies starved to death in camps.
* But they rose, because they moved beyond the hatred of their enemies.
Instead of toyi-toying, they:
* built their own schools,
* taught and trained their kids to:
* work hard and farm the land.
* they taught their kids real values of respect.
The problem with us Black People, is that we see ourselves as victims. We feel sorry for ourselves and, therefore, feel that we deserve…
* Free things.
* Free houses,
* Free money.
We don't teach our kids the value of hard work.
Our greatest enemy as a black race today is blaming everybody and hating ourselves.
We hate ourselves so much that:
* we destroy the things that belong to us.
* we destroy our schools,
* we destroy libraries
* we destroy hospitals that were all given to us by white money!
Check this out:
1. Of all the Black women raped yesterday, most of them were raped by Black men.
2. Of all the Black people that were robbed yesterday, most of them were robbed by Black men.
3. Of all the Black owned houses that were broken into yesterday, most done by Black men.
4. Of all young Black men that were shot and killed or stabbed to death yesterday, most were killed by our Black men.
5. Of all the Black owned cars that were hijacked yesterday, most were carried out by Black men.
6. Of all the ATM cards that were swapped, mostly by Black men.
7. Of all the cars that were involved in smash and grabs yesterday, most involved Black men.
This is self hate and it is destroying us, Black people.
Let's face our real demons (US) as a Black race and rise to the occasion.
We have destroyed the culture of learning within our communities and replaced it with entertainment.
RACISM IS NOT OUR DOWNFALL.
BUT FAILURE TO FIND OURSELVES AND MOVE ON, MOST CERTAINLY IS!
We have had over 26 years of freedom, WHAT HAVE WE DONE FOR OURSELVES?
* LET'S LEARN FROM OTHER NATIONS,
* LET'S LEARN FROM THE BOERS, AFRIKANERS AND THE INDIANS AND GOD WILL HEAL US.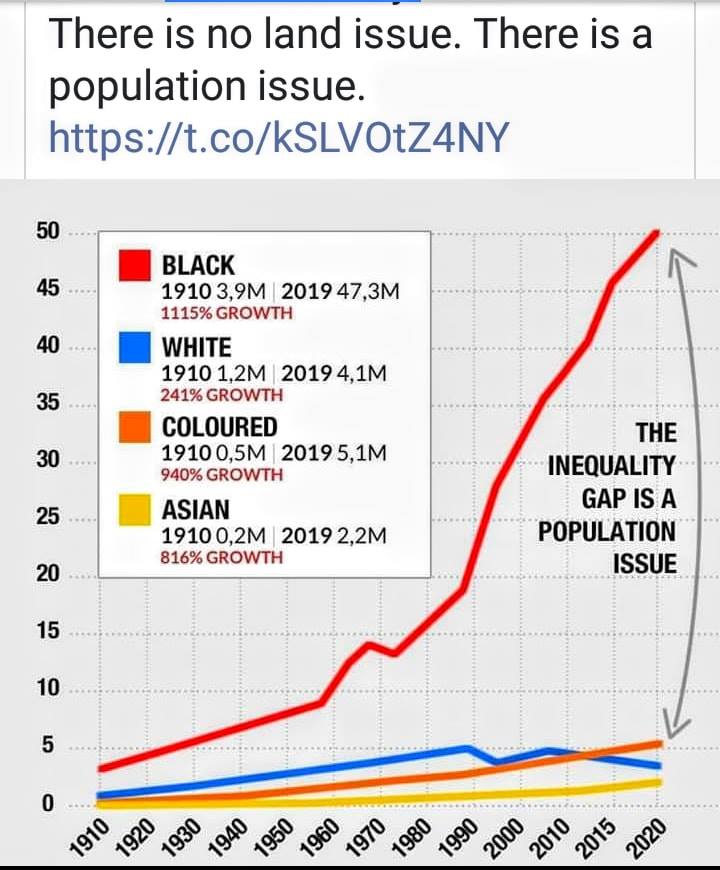 Read also: VIDEO: When Will Black South Africans Take Off Their BBBEE Nappy & Abolish Expropriation Without Compensation Too? "Freedom for Some is Freedom for None"
---