Many have speculated that the globalist, far left wing socialist establishment has abandoned their darling ANC, and has crossed aisles to the DA. This was confirmed when the secret was let out of the bag on Wednesday evening, by none other than the DA's Helen Zille, when she spoke to about 60 guests in Schweizer-Reineke, ahead of the elections to elect a new local council. She said it was American, Stanley Greenberg, the top left wing American political strategist, who was senior pollster and adviser to mandela himself, and the ANC in 1994, as well as Bill Clinton, Tony Blair, Al Gore, John Kerry, Gerhard Schroder, etc. Stanley Greenberg is a strong promoter of mixed race marriages and works tirelessly to destroy all races, and thus destroy true diversity. So Mmusi Maimane, who is in a mixed race marriage himself was a perfect fit.
Stanley Greenberg was a key member of a well paid traveling troupe of political sorcerers that jetted across the globe through much of the 1990s, casting left wing spells with their mysterious overnight polls and focus groups, interfering with elections from East to West. Foreign meddling much?
The DA employed Greenberg in 2013 (on the advice of Zille's ex employer, George Soros one wonders?). Greenberg advised the DA that racebaiting is the way to go to target ex ANC voters. He called it "highlighting dramatic, symbolic and catalytic moments" to show that the DA is not a white party. Fake racebaiting rage is known as #fauxraging.
Think about all the past events and fake outrage from the DA party, like Maimane's comments about shoppers being white and workers being black, or the infamous coffin case where Mmusi Maimane and other political leaders placed undue pressure on the court system, by demonstrating in front of the court building, although they never visit families affected by farm attacks and murders.
Greenberg was not responsible for the Elana Barkhuizen incident directly, but rather it was the DA's ex CEO Paul Boughey, acting under Greenberg's tutelage. Boughey was working with Luyolo Mpithi, the DA's federal youth leader, in issuing that #fauxraging statement in which an innocent primary school teacher, Elana Barkhuizen, was accused of racism. The incident nearly destroyed her life as she was fired. She was vilified on social media and she had to fight back with Solidarity's help to get her job back and prove the accusations are false.
The DA has now conducted a full investigation into the incident and the results are still lying on Zille's desk. It will be discussed by the party between 19-23 January. Elana Barkhuizen did not attend Wednesday's meeting although the DA asked her more than once to attend. The DA leader John Steenhuisen also walked through the streets of Schweizer-Reineke on Friday, ahead of Wednesday's new local council elections.
In classic left wing tradition, Schweizer-Reneke has turned into a real dump, a sh*thole like most small towns in South Africa. Raw sewage is running in the streets, there is no clean drinking water and unemployment is rife. Local government has collapsed. The ANC run council was placed under administration last May but that also did not help and then the council was disbanded last October, making new elections necessary.
The ANC currently holds 11 seats, the Forum for (non) Service Delivery holds 3, the EFF 2 and the DA and VF+ one each.
ANALYSIS: The employment of racebaiting tactics against a small minority population like the small white population in South Africa, to get black votes has to be condemned in the strongest possible terms. The proponents and perpetrators of this heartless tactic will feel nothing if an innocent person is destroyed in the process. A quick look at the identity politics, and long string of victims the left is currently creating,  around the world confirms this.
Elana Barkhuizen was such an innocent and lovely lady who fell victim to the soulless blue DA machine funded by ignorant yet greedy corporates and liberal billionaire oligarchs. It is unforgivable and unforgettable. The DA seems to be on a mission to get white votes back, but it is clear that they can't be trusted because even new leader Steenhuisen, is steadfastly maintaining the liberal narrative which has been proven a fake narrative, because liberalism is now in cahoots with far left radicals and black nationalists the world over.
Led as it is by the likes of multi billionaire George Soros, liberalism has become a menace to especially minorities and whites in general . The DA will only take your votes and soon their apologies will be forgotten. The white people of Schweizer, like everywhere, will be well advised to vote for people who will represent them, and fearlessly stand up for them and in the case of Schweizer a strategic vote for the VF+ seems to be the only option under the circumstances…
Ever wondered how the crazy far left "Green New Deal got to South Africa?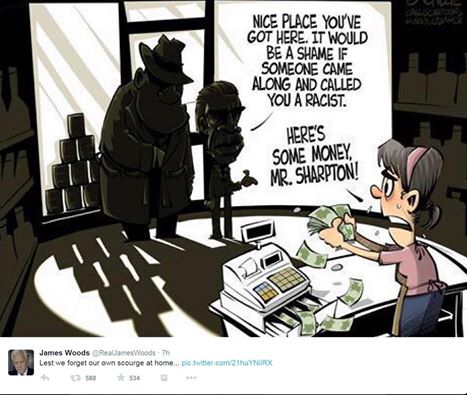 See also: #Victimology: DA MP Justifies Crime – Not Angry At Man Who Shot Him For His Rolex Watch, Says He Would Commit Crime Too If He Was Unemployed & Poor!
---